The award winning Stilt Circus performs a variety of Theatrical Circus shows including Stilt Acrobatics, Fire Dancing, Giant Puppets, Aerial, Choreographed Dance, Hula Hooping, Unicycle, Juggling, Clowning, Airbrush Art and much more. All performers are highly trained and skilled at their specialty, they can act as strolling entertainment throughout your event and/or present one of our many theatrical shows. The cast of Stilt Circus has been performing all over the world at various Theme Parks, Festivals, Corporate Events and International Music Tours since 2000.
We look forward to connecting with you and providing you and your guests with outstanding entertainment.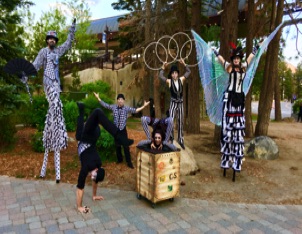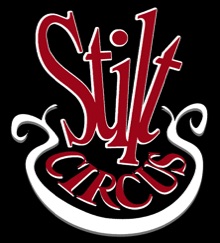 ~ 2019 Circus of the Year & Hospitality Award~
~2017 Barham Award Winner ~
Stilt Circus creates unique, professional
and beautifully custom~designed theatrical presentations for The Corporate, commercial,
& entertainment industries. We Delight Audiences throughout the Country year-round at fairs, festivals and private events.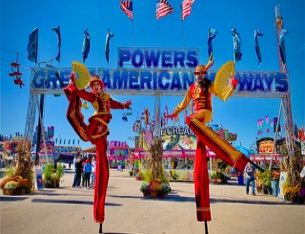 Stilt Circus is a 3-time award winning company.
"Circus of the Year" and "Hospitality Excellence Award" from Lux Life in 2019 and we were presented with the "Barham Award" at the 2017 Western Fairs Association Convention in Reno, Nevada.
Newswire Press Release: Click Here
Western Fairs Association Barham Award Recipients Page: Click Here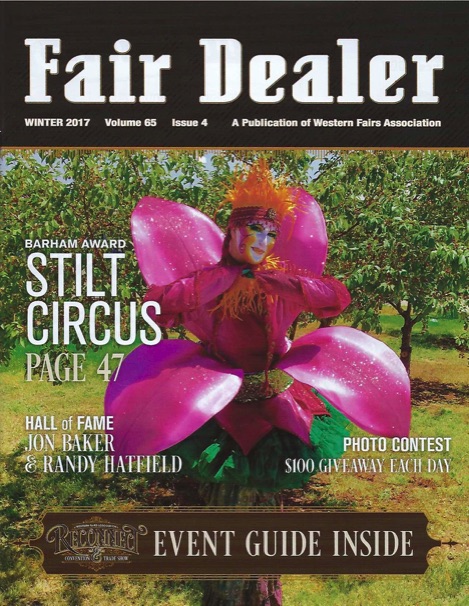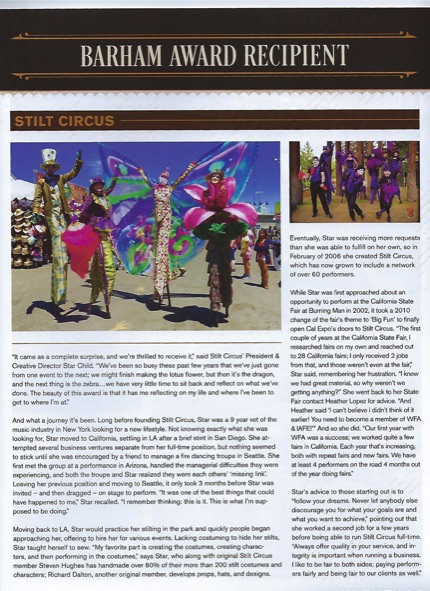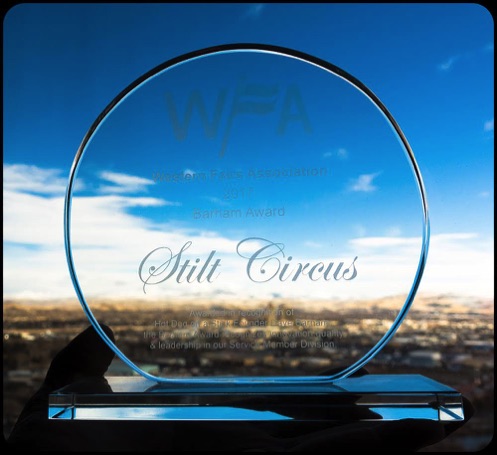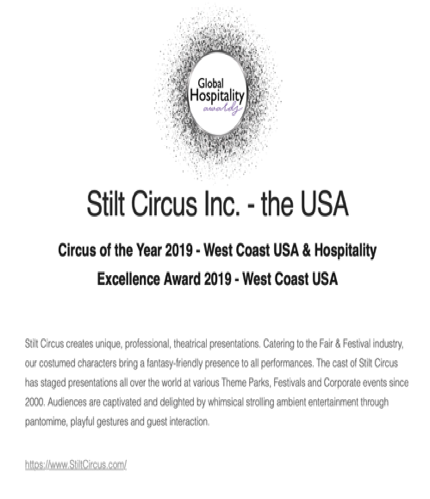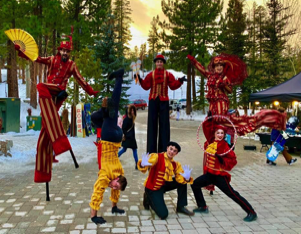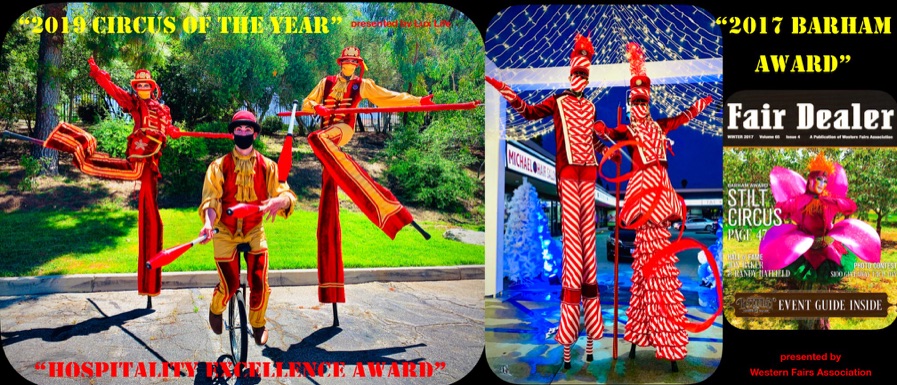 is the registered trademark of Stilt Circus, Inc. and unless otherwise noted, all of the materials, including text and images, contained on this website are copyrighted or otherwise protected intellectual property and they may not be reproduced, displayed, distributed, modified, published or otherwise used without the express written permission of Stilt Circus, Inc.